1300 775 359
+61 (2) 96982543

LED Accessories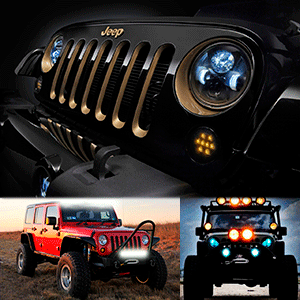 HID Accessories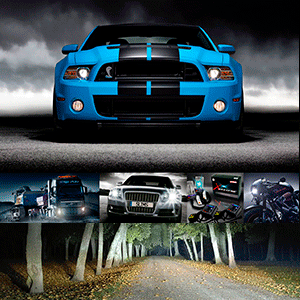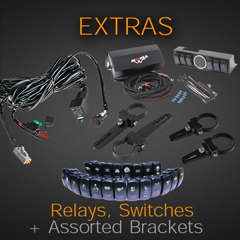 Accessories and Spare Parts for HID and LED Lighting
Sometimes buying an led headlight kit or led lightbar requires extras to help to fit them. We have a range of adapters, bar clamps, and decoder solutions for computer compatibility, and for fitting led headlight kits and lightbars to certain applications.
Headlight Adapters are needed when you go to fit an led headlight bulb into your headlight and find that the aperture that seats the bulb is not standard. Some bulbs fit into an adapter before it will seat into the headlight. We have a range of adapters to suit these vehicles, and they are always being updated, so if you can't find whet you are looking for here, give us a call or send us an email to see if we can source the adapter you need for your vehicle.
Bar Clamps and Brackets are available for bull-bars or roof mount applications. The Bar Clamps are handy when you have to position a lightbar on the bar without having to weld tabs, or drill holes. There are a range of sizes to suit any bar diameter and ours have been tried and tested so they won't slip or break, even over harsh corrugated roads.
A wide range of Brackets are available for other mounting options, with some specifically designed for Jeep, and other universal applications. these can be handy if you want brackets that sit in sills, or mount in grills.
There are now a large range of interesting, funny, and practical rocker switches available that can help you identify which light you are switching on. We also have panels for rocker switches so that you can have a row of switches for different lightbars, driving lights, back-up lights, so that you can quickly identify which light you need to turn on or off.
Can-Bus decoders are used when your vehicles computer is looking for the resistance of a filament in a halogen bulb, and because you have changed to HID or LED, it can't pick up the filaments resistance as led and hid bulbs don't have those filaments. The decoders mimic the resistance of a filament of a halogen bulb so the computer can pick it up so it does not give you an error code. In some cases if the computer cannot pick up that there is a bulb there, it will switch the lights off. The 50w resistors and 25w resistors can also give you this resistance the computer needs, or "load", when you change headlight bulbs from halogen to led or hid, or when you change indicator bulbs and stop/tail globes from halogen to LED. The decoders are also EMC compatible for anti-interference and static elimination in radios when you fit led lightbars or driving lights or hid kits.
On some cars, when you change the halogen globes to LED, and then try to fit the original rubber boot back over the globe, you may find it won't go back on properly because the back of the led globe sticks out too far. In these cases we have a wide range of rubber boots that are larger on the back so that you can easily put the cover on and seal the headlight housing.
When changing to HID Bulbs for Headlights, on H4's you will get a relay harness for switching between high and low beam. These can perish over time due to water getting in them, but we have fully sealed high quality H4 H/L HID Relay Harnesses that you can use to fix the problem without having to buy a whole new kit.
For Driving Lights and Light Bars we have single and double relay harnesses with Deutsch connectors on them. You can also get triple, or quad relay harnesses if you need to.
If you want to change the bulbs in your indicators, stop/tail, brake lights, parkers, or interior lights, we have a wide range of auto led bulbs. T10 Wedge and T15 Wedge , T25 3156, T25 3157, and T20 7440, T20D 7443, the S25 Series - BA15s, BAU15S, BA15D, BAY15D in White or Amber (Yellow). We also do the Interior SV8 Festoon bulbs 31mm, 36mm, 39mm, and 42mm, and you can also get the led bulbs for fog lights, or other applications like beacons. These are generally H1 or H3 bulbs, but we also do the rest of the range, HB3 9005, HB4 9006, H16 and PSX24/5202 bulbs.
We supply OEM and after-market HID replacement bulbs. The OEM are suitable for BMW, Mercedes, Audi, Honda, Ford, Holden, Toyota, and other high end vehicles with HID's in them. They are generally one of the following D1S, D1R, D1C, D2S, D2R, D2C, D3S, D3R, D3C, D4S, D4R, D4C. Our replacement bulbs will cost you 1/4 or the price, and are in some cases 30% brighter and better than original Osram or Philips bulbs.
The after-market HID Bulbs are available in a wide range of types, are high quality, and in some cases 30%-50% brighter than most hid bulbs. We have power ranges of 35w, 55w, 70w to 75w, and 100w, and the general bulb types available are - H1, H3, H4 H/L, H6, H7, H8, H9, H10, H11, H13, H13 H/L, H15, H16, HB1 9004, HB2 (another name for H4 H/L), HB3 9005, HB4 9006, HB5 9007, 9012, 5202, P13 (PSX26), and the 880 Series (880, 881). The Japanese H16 is actually a H11 bulb, but it gets confused a lot of the time with the H16 EU bulb which is a PSX24.
We supply OEM and after-market HID replacement ballasts. The OEM are suitable for BMW, Mercedes, Audi, Honda, Ford, Holden, Toyota, and other high end vehicles with HID's in them. They are designed for one of the following HID Bulbs D1S, D1R, D1C, D2S, D2R, D2C, D3S, D3R, D3C, D4S, D4R, D4C. The OEM HID Ballasts have different input plugs, so you will have to get the part number and either check on our ballast page, or give us a call so we can look it up for you. Our ballasts can save you hundreds of dollars and are available in all the pin types to suit all oem vehicles which use HID Ballasts. Some have 2pin, 3pin, 4pin, 6pin, 8pin, connectors, right up to 20pin connectors, so we need the original ballast part number to look it up for you, they also have different mounting lugs so this detail is important when you are looking for a replacement. The compatibility or our OEM HID Ballasts with your electrical system is 100% guaranteed.
The bulb and ballast extenders are handy for truck or motorcycle hid kit users when they want to extend the length of the cable from the ballast or hid bulb. Motorcyclists may want to put the ballast under the seat so you can get bulb cable extenders to do this, and truck drivers who fit hid kits may want to get more length in the cable to put the ballasts inside the engine bay. The extenders are 1mtr long and are a proper high voltage cable so that it can carry the current correctly.
There is a lot of differing information on bulb colour temperatures, or Kelvin Ratings. The best chart i have found is on our bulb colour chart web page. have a look at it to give you an idea of the varying degrees of colour temperature. In a nut-shell, the best colour for us to see at at night is between 4000k-6500k. This is basically in the classification of a "white light", and goes through the colour spectrum from warm white, to cool white. 5770 kelvin is right in the middle at pure white. Some people prefer the 4000k-4500k warm white, and some prefer the 5500k-6500k white to cool white colour temperature. I have found that some people in high dust areas or where there is a lot of fog prefer the warmer colours over the cooler colours, but technically the closest to midday sunlight is what our eyes are best adapted to (about 5500k).
LED and HID Bulb Application Guides.
We have given you a couple of links to the narva and osram site to check which bulb fits your car, but be careful as your user manual will be the best guide to what is in your model and make as it differs from country to country, even though it is the same car. OSRAM NARVA
Read Less
Read More









Clients