1300 775 359
+61 (2) 96982543

LED Lighting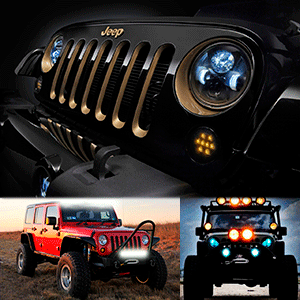 HID Lighting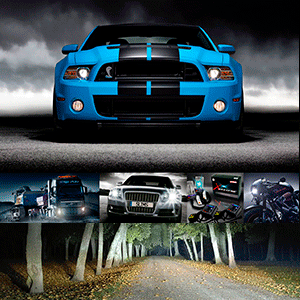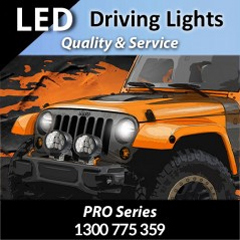 The Latest and Greatest LED and HID Recommendations
After over 20yrs in the auto electrical business, specializing in lighting and electrical products to professionals, we have come to acquire a vast knowledge of all things LED and HID relating to the automotive industry. There are a lot of products on the market so call us for free advice and we will do our best to guide you in the right direction.
LED Bulbs for headlights are one of the latest innovations which have gotten to a point where they are becoming so much better than halogen and HID, especially for industries like taxi companies, trucking companies and bus companies. automotive enthusiasts are also switching to LED for their longevity, durability, brightness, and the clarity of vision of the nice white light.
LED Light Bars are now flooding the market and there are plenty of good ones, and plenty of below average ones. At Pro-Vision we have placed ourselves in the market with a unique line of products that we have chosen for specific market requirements. Everyone's set-up is different, some clients require flood only with base mounts, as they already have spot lights and simply want to add light immediately in front of the vehicle, some clients have hid's or led's in their headlights but really want to punch out some more distance and width so they need more of a spot light bar for distance. That's where we come in, our line of product is specifically chosen to meet the individuals requirements, and we can advise you on what might be best suited for you. Whether you want the best "all-round" lightbar, or one that will compliment the set-up you already have, give us a call or send us an email and we can give you some suitable options.
LED Driving Lights.
Because we have been around so long, and are familiar with all the biggest, and smaller companies, we have access to the latest and most reliable led driving lights and spot lights that won't break the bank. Unfortunately, it's hard to tell what you are buying sometimes because "copies" of products can be deceiving. Sometimes they can be better than the original manufacturers products, but in most cases they are a lot worse. This is because in China the molds are free, so everything looks the same, but the components, materials, and build, can be way below par. This is where Pro-Vision can help you, we know where to get the best led driving lights, at the cheapest price, without compromising on quality.
Good Ol' HID Conversion Kits have been around for years now, and the technology has advanced considerably and the range of products are now hard to navigate as you don't know exactly what you are getting. There are a few criteria you can go over to whittle down what you need and make sure you get quality kits at the right price which will work on your applications. Call us today for free professional advice.
Some vehicles don't come with the standard "unclip the bulb, put the new bulb in", like most headlight bulbs. Some halogen bulbs are seated in an adapter whereby the halogen bulb first sits in that, and then it is clipped in, or screwed in, to retain the bulb in the housing. This is not very common but it is always good to check if you need headlight adapters before you buy the kits. We have most of them, and some of the vehicles that require them are certain models of the Ford Focus, a few of the BMW's (E46, E39), a couple of the Mercedes and Audi, Ford Mondeo, a few Honda's, some VW's, and a couple of the Hyundai's.
Read Less
Read More









Clients