LED and HID Xenon Lights and Accessories.
Work Lights, Spot Lights, and Driving Lights.
CHECK OUT ALL OUR NEW WEBSITE SPECIALS!!
LED Light Bars, LED Driving Lights, Conversion Kits, See Them All -> HERE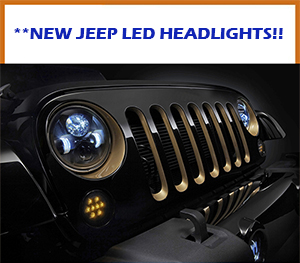 HID Driving Lights and HID Spot Lights.
Our HID Driving Lights and Spot Lights are available in a wide range of styles and types. So whether you need them to light up the highway to cross the nullarbor between South Australia and Western Australia, or rugged terrain
Read More/Less
LED Light Bars.
We have the largest range of LED Light Bars available in Australia. Suitable for harsh environments and incorporating some of the best technology in the world,
Read More/Less
HID Xenon Conversion Upgrades for Hella, IPF, Lightforce, 4WD Cars, Trucks, and Motorcycles.
We have been importing and selling HID's since they were first an emerging lighting technology many years ago.
Read More/Less
HID Work Lamps and Flood Lights.
High vibratory situations and IP ratings are just a few things you need to know before you buy an HID Work Lamp.
Read More/Less
LED Work Lamps and Flood Lighting.
There are so many LED Work lamps on the market it is hard to know what you are buying and how long it will last.
Read More/Less
LED Driving Lights and LED Spot Lights.
At the cutting edge of emerging lighting technologies are the the LED Spot and Driving Lights.
Read More/Less
HID Projector Light Kits.
Want to get a more focused and direct lighting solution?
Read More/Less
LED Auto Bulb Replacements.
Eventually....every light in your car will be led, why not change them now and get a whiter crisper light.
Read More/Less
LED Headlight Replacement Bulbs.
A First! Finally! You can replace your conventional halogen headlight bulbs legally with our LED Conversion Kits.
Read More/Less
HID and LED Torches.
HID Torches are widely used in the hunting and fishing industry. We have a range of products to suit every application,
Read More/Less
HID Spare Parts - Bulbs, Ballasts, and Accessories.
We have a huge range of HID Bulbs and accessories. OEM for Mercedes, BMW, Honda, High end Toyota,
Read More/Less