1300 775 359
+61 (2) 96982543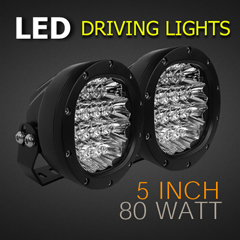 the latest led and hid light recommendations for 2017
After over 20yrs in the auto electrical industry specializing in lighting and electrical solutions for professionals, we have gained a broad understanding of what makes a good LED or HID light. There are a lot of products on the market, and a lot to understand so before your make your decision call us for free advice on 1300 775 359 in Australia and we will do our best to guide you in the right direction.
The led bulb upgrades for headlamps replace halogen bulbs and convert them to led. They are easy fit plug and play unit that requires no wiring and can last up to 50,000hrs as compared to the life of a halogen bulb of around 350hrs.
The led bulbs produce between 20% to 50% more light than halogen, are low glare, and give greater visibility at night by illumination the road with a clear white light.
We have selected our Pro Vision LED Bulbs with the latest advancements in optical and led technology for cars, trucks, and motorcycles, and have a range to suit individual needs. High Quality LED Bulbs for headlamps have gotten to a point where they are becoming so much better than halogen and HID, especially for industries like taxi companies, trucking companies and bus companies. Automotive enthusiasts are also switching to LED for their longevity, durability, brightness, and the safety they provide by enhancing their clarity of vision while driving on dark roads at night.
LED Light Bars are now flooding the market and there are plenty of good ones, and plenty of below average ones. At Pro-Vision we have placed ourselves in the market with a unique line of products that we have chosen for specific market requirements. Everyone's set-up is different, some clients require flood only with base mounts, as they already have spot lights and simply want to add light immediately in front of the vehicle, some clients have hid's or led's in their headlights but really want to punch out some more distance and width so they need more of a spot light bar for distance. That's where we come in, our line of product is specifically chosen to meet the individuals requirements, and we can advise you on what might be best suited for you. Whether you want the best "all-round" lightbar, or one that will compliment the set-up you already have, give us a call or send us an email and we can give you some suitable options.
After 20+ years in the industry we have access to the latest and most reliable led driving lights and spot lights on the market today. We know the companies manufacturing high quality led driving lights and we avoid buying the cheaper copies.
All the Pro Vision range of driving lights are heavy duty, reasonable priced, have a 5yr warranty, and are IP67 and IP68 for complete weather and dust protection. We also have a range of stylish designs, sizes, and optical parameters to suit a myriad of applications.
The key components in driving lights is having an even spread of light out the front of the vehicle as well as to the side of the vehicle. The optical technology of an led driving light and spot light is very important in achieving the best outcome so that you can see clearly on dark roads at night.
Off-roading requires high vibratory resistant products that can withstand the rigors of harsh environments, and the weatherproofing must be suitable for water and dust, as well as high and low altitudes.
It's always best to check the size of the light and where you are going to put it on the bar to make sure you have enough room behind and above the light, and that it is going to suit the style of the vehicle.
All the led driving lights come with relay harnesses and switches, covers, and we have other accessories available such as easy fit high beam, plug and play looms for connecting to your headlight connector, and other switches and switch boards for customization.
Good Ol' HID Conversion Kits have been around for years now, and the technology has advanced considerably and the range of products are now hard to navigate as you don't know exactly what you are getting. There are a few criteria you can go over to whittle down what you need and make sure you get quality kits at the right price which will work on your applications. Call us today for free professional advice.
We have the latest updates for led headlights with huge discounts.
All the lights are ADR compliant with the DOT Emark and SAE certification.
7 Inch, 5 3/4 Inch, and the latest technologies such as auto-cornering features for motorcycles, strobing and colour effects, angel eye and DRL functions.
The led headlamps also have the option for Can-Bus and anti-interference properties for sensitive systems and are suitable for H4 H/L, H13 H/L, 9007 HB5, 9004 HB1, H1, H7 HB3 9005, HB4 9006, oem connections.
We have a wide range of applications for cars, trucks, and motorcycles, with a variety of functions and styles to suit your personal preference.
Our HID work lights are chosen for low maintenance, long life, and a high light output that produces a good even spread of light to gain maximum visibility while working in harsh environments.
The work lights we have selected are for farming, mining, boating, forestry, and off-road applications that need a maximum amount of light at the lowest possible prices.
The optics and housings of the lights, coupled with high quality bulbs and ballasts, ensure that you are getting the best bang for buck and will last for years without having to maintain or replace them.
We have listed some of the highest quality led work lights at the lowest possible prices with a range to suit most jobs.
From 20w to 360w, no matter what job you need done, for harvesting or on the front of tractors and sprayers, to heavy mining machinery and general work vehicles, the Pro Vision range of led work lights have been carefully selected with a criteria for a high performance and long life, high brightness, complete water and dust protection, and for high vibratory situations and high and low altitude protection.
Some vehicles don't come with the standard "unclip the bulb, put the new bulb in", like most headlight bulbs. Some halogen bulbs are seated in an adapter whereby the halogen bulb first sits in that, and then it is clipped in, or screwed in, to retain the bulb in the housing. This is not very common but it is always good to check if you need headlight adapters before you buy the kits. We have most of them, and some of the vehicles that require them are certain models of the Ford Focus, a few of the BMW's (E46, E39), a couple of the Mercedes and Audi, Ford Mondeo, a few Honda's, some VW's, and a couple of the Hyundai's.
Read Less
Read More









Clients